Paradise Valley's Choice For Sprinkler Installation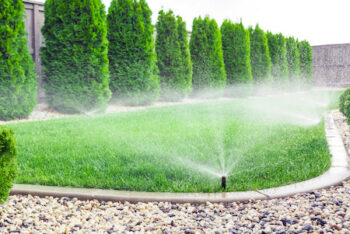 Maintaining a healthy and vibrant landscape in Paradise Valley, AZ requires proper irrigation, and that's where Diaz Tree and Landscape Management comes in. We offer reliable and professional sprinkler installation services that cater to both residential and commercial properties. Our team of experienced technicians works closely with each client to design and install a customized system that meets their specific needs and preferences. We take pride in our customer satisfaction guarantee and strive to deliver quality workmanship on every project, regardless of its size. At Diaz Tree and Landscape Management, we are committed to ensuring that your landscape remains healthy and beautiful all year round with our top-notch sprinkler system installation services. We also offer a range of residential and commercial landscaping services for your entire property!
Save Money On Your Water Bill
At Diaz , we take a comprehensive approach to sprinkler system installation. After conducting a thorough evaluation of your property, we work with you to design a customized system that meets your specific needs and preferences. This includes selecting appropriate sprinkler heads and controllers and offering smart irrigation options that adjust watering schedules to reduce water waste and lower your water bills. Our team installs the sprinkler heads, controllers, valves, and other necessary components and then thoroughly tests the system to ensure that it is working efficiently.
We Can Install And Repair Any Sprinkler System
We have a team of experienced professionals who specialize in designing and installing efficient sprinkler systems that provide optimal water distribution to all areas of your outdoor space while reducing water waste and runoff. We are equipped to work on any type of sprinkler, including in-ground sprinkler systems, and we can provide expert guidance on selecting the right system for your lawn or yard. If you're looking to keep your irrigation in excellent condition, we also provide ongoing maintenance and repair services for your sprinklers. Our experienced technicians can diagnose and fix any issues with your existing system, such as broken sprinkler heads, clogged pipes, and faulty valves. We also offer regular maintenance services to guarantee the optimal performance of your irrigation system.
We Offer A Wide Range Of Landscape Services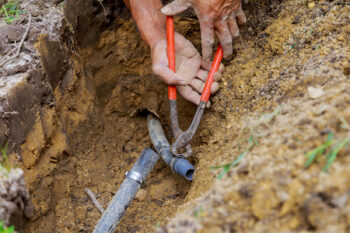 We pride ourselves on offering a comprehensive range of landscaping services beyond sprinkler system installation and repair. We specialize in tree trimming and removal, landscape design, hardscaping, gardening, and commercial and residential landscaping services. With over 30 years of experience, you can trust our professionals with every aspect of your yard. Whether you need regular tree trimming and maintenance, a complete landscape design and installation, or hardscaping services to enhance the appearance and functionality of your outdoor space, we have the skills and tools necessary to get the job done.
Stop Searching For Sprinkler System Installation Near Me, Call Diaz
At Diaz Tree and Landscape Management, we strive to provide exceptional sprinkler system installation and maintenance services to meet our client's unique needs. Investing in a professional sprinkler system installation can save you time and money in the long run while also helping to conserve water and protect the health and beauty of your outdoor space. Contact us today to learn more about our irrigation installation services, and let us help you create a sustainable and beautiful outdoor space for your home or business.