Your Go-To Landscaping Company In Phoenix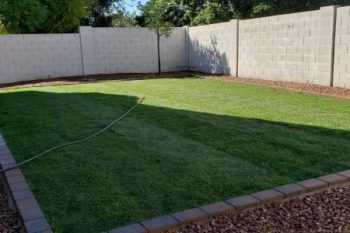 Welcome to Diaz Tree and Landscape Management, your one-stop shop for all your landscaping needs in Phoenix, AZ. Our team of professionals is dedicated to providing high-quality landscaping services that enhance the beauty and functionality of your outdoor space. We offer a comprehensive range of services, including tree trimming, tree removal, commercial and residential tree trimming, hardscaping, gardening, and commercial landscaping. With over 30 years of experience in the industry and a commitment to customer satisfaction, we take pride in our ability to provide customized solutions that meet the specific needs and preferences of our clients.
Landscaping For Desert Plants
Diaz specializes in desert landscape solutions that incorporate drought-tolerant plants like cacti, palm trees, and citrus trees that can thrive in the hot, arid climate of Phoenix, AZ. Our team takes into account factors such as soil quality and sun exposure to create a customized landscape design that is both practical and visually appealing. If you need a tree removed before planting your lawn, our team also specializes in tree removal. We also work with artificial turf lawns if you don't want the hassle of irrigation. We pride ourselves in providing high-quality landscaping services that make your outdoor space feel inviting and relaxing for your whole family.
We Also Offer Hardscaping!
Our team of professional landscapers also knows how to provide high-quality hardscaping services to make your landscape shine. We have extensive experience in the design and installation of efficient sprinkler and irrigation systems that ensure your plants and trees receive the appropriate amount of water to thrive. We also provide custom concrete and retaining wall designs that complement the natural elements of your landscape and create a cohesive look throughout your outdoor space. Our team of professionals uses the latest technology and high-quality materials to ensure that your hardscaping features are durable and long-lasting. Additionally, we know that each property has unique needs, so we offer customized hardscape designs to make your yard feel like a part of your home.
Regular Landscape and Lawn Maintenance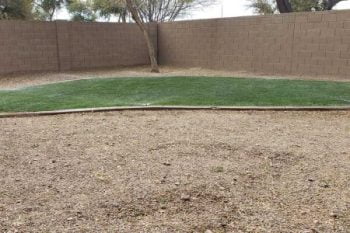 We understand that maintaining the health and beauty of your outdoor space requires more than just hardscaping and planting. That's why we also offer gardening services to keep your plants and trees healthy and vibrant all year round. Our team of professionals has the knowledge and expertise to provide regular gardening services such as weeding, pruning, fertilizing, and planting to ensure that your plants and trees receive the proper care they need to thrive. Whether you need ongoing maintenance or a one-time service, our team is here to help you achieve the outdoor space of your dreams.
Commercial Landscaping For Your Business
In addition to our residential landscaping service, we offer a range of commercial landscape services that can help improve the appearance and functionality of your commercial property. Our team of professionals can provide regular maintenance, including lawn care, irrigation, and tree trimming, to keep your outdoor space looking its best all year round. We also provide custom design and installation services for hardscaping features, such as patios, walkways, and retaining walls, to create a beautiful outdoor space for your business. We are both a residential and commercial landscaping company ready to help your home and company!
Stop Searching For Landscaping Near Me, Call Diaz Today!
At Diaz Tree and Landscape Management, we are passionate about excellent customer service, affordable landscaping, and building your backyard oasis. Whether you are looking to enhance your property's value or create a usable and inviting outdoor living space, we can help. Contact us today to learn more about our services and how we can help you transform your backyard into a dream landscape for your home.