Arizona's Commercial Landscape Company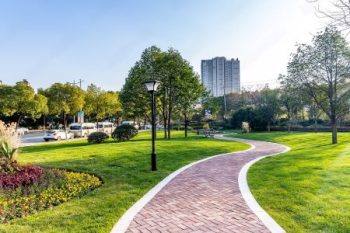 Welcome to Diaz Tree and Landscape Management, your commercial landscaping company in Phoenix, AZ. We understand that commercial landscaping plays a crucial role in creating a welcoming and professional outdoor space that reflects the image of your business. One of the first things a customer sees upon visiting is the outside of your building. Our team of professionals has extensive knowledge and experience in providing commercial landscaping services that enhance the appearance and practicality of your commercial building. We also offer residential landscaping services for homeowners in your area!
We Offer A Wide Range Of Commercial Landscape Services
As a commercial business owner, you have a lot on your plate. Don't spend your valuable time doing regular maintenance; let Diaz do it for you! We offer a range of commercial landscaping services, including regular maintenance such as lawn care, irrigation, tree trimming, and mulching to keep your outdoor space looking its best all year round. Our team can also provide custom design and installation services for hardscaping features such as patios, walkways, retaining walls, and outdoor lighting to create a beautiful and functional outdoor space for your business. We can also build you an easy-to-maintain landscape that suits your lifestyle and preferences. We understand that low maintenance doesn't have to mean low quality, and we can work with you to design a landscape that incorporates hardy, drought-tolerant plants, efficient irrigation systems, and other low-maintenance features such as mulching, weed barriers, and artificial grasses.
Commercial Landscapers Who Understand Your Company
Our commercial landscapes are tailored to meet the specific needs and preferences of your business. We work closely with you to understand your vision and budget and then develop a customized plan that reflects your unique style and brand identity. Our team also understands the importance of efficient project management and timely completion of projects, ensuring minimal disruption to your daily operations. We understand that your outdoor space is an extension of your brand, and we strive to create a commercial landscape that not only looks great but also enhances the overall image of your business.
See Us For Landscaping And Beyond!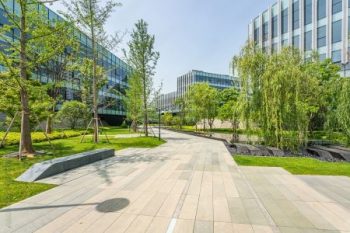 We also offer a comprehensive range of services to keep your outdoor space looking its best. Our team of professionals has the knowledge and experience to provide expert tree services, including tree trimming and removal, as well as residential landscaping services like gardening and hardscaping. We also specialize in sprinkler system installation, repair, and maintenance services, ensuring your lawn and plants receive the right amount of water to thrive. Whether you're a homeowner or a commercial property owner, we can work with you to create a custom plan that meets your unique needs and budget. With our dedication to customer satisfaction and our commitment to quality, you can trust Diaz for all of your outdoor service needs.
Don't Search For Commercial Landscaping Near Me, Call Us
At Diaz Tree and Landscape Management, we take pride in providing high-quality commercial landscape services that enhance the appearance and value of your commercial property. We value client satisfaction, affordable landscaping, and creating a strong relationship with the local community. Contact us today to learn more about our commercial landscaping services, and let us help you create the perfect outdoor space for your business.