Paradise Valley's Choice For Landscaping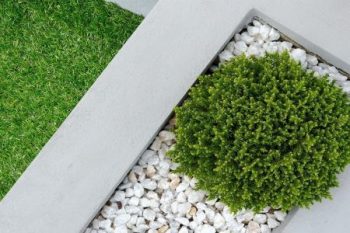 Welcome to Diaz Tree and Landscape Management in Paradise Valley, AZ. We are a professional landscape design company in Paradise Valley, ready to meet your needs. Our team of experienced landscapers is dedicated to creating beautiful outdoor spaces that meet your unique needs and desires. We offer a full range of landscape design services, starting with an initial consultation where we meet with you to discuss your vision for your outdoor space. During this consultation, we will listen to your needs and desires and offer expert advice on achieving your goals.

Planting and Hardscaping For Your Property

At Diaz Tree and Landscape Management, we are committed to creating custom outdoor spaces that enhance the beauty and functionality of your property. Our experienced team knows how to work with desert landscape design, and we take pride in working with desert planting to make a thriving environment for the local plant life. Landscape design is an art form that combines planting and hardscape elements to create a beautiful outdoor space. Planting involves selecting and placing plants, trees, and other natural elements to enhance the landscape's appearance and health. On the other hand, Hardscape design includes non-living features such as walls, pathways, and patios that add structure and functionality to the landscape. By blending these two elements, landscape designers can create a harmonious and functional outdoor space that complements the architecture of a building and meets the unique needs and preferences of the homeowner.

Custom Landscape Design You Can Count On
Using the information gathered in the initial consultation, we will create a conceptual design that incorporates your vision and our expertise. This design will include a detailed plan for your outdoor space, including plant selection, hardscaping, lighting, and more. Once the conceptual design is approved, we will refine the plan and create detailed drawings and specifications. This phase will include material selection and cost estimates so that you can make informed decisions about the design. Our team will execute the design plan with precision and care, working efficiently to minimize disruption to your daily routine, and we will keep you informed of our progress every step of the way. We offer ongoing maintenance services such as tree trimming to ensure your outdoor space looks beautiful and healthy.

We Offer A Variety Of Landscape Services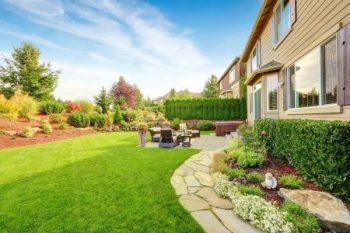 At Diaz Tree and Landscape Management, we provide a comprehensive range of services, including landscape design, professional tree trimming, tree removal services, and sprinkler system installation in Paradise Valley, AZ. With our team of design experts, we have the knowledge and equipment necessary to safely and efficiently trim or remove any trees on your property. Moreover, we can handle tree removal of any size or type with our tools and expertise, ensuring that all debris is disposed of and your property is left clean and free of any hazards. We will also handle your irrigation needs for your new landscape, installing any sprinkler systems you may need. We also offer these services for commercial businesses, so give us a call if you need help with your home or business.

Stop Searching For Landscape Design Near Me, Call Diaz!
If you're looking for a professional landscaping company that can help you achieve a beautiful and functional outdoor space, look no further than Diaz Tree and Landscape Management. Our team of experts has the knowledge and skills to provide numerous benefits beyond improving your property's appearance. We can increase its value, lower energy costs, and provide a peaceful retreat to relax and connect with nature. Whether you want to enhance your property's appearance or create a functional outdoor living space, we can help bring your vision to life. Contact Diaz Tree and Landscape Management today and start enjoying the benefits of a well-designed and maintained outdoor space.